OSN 228 – OCTOBER 2017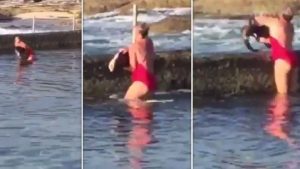 CRONULLA SHARK WRESTLER – IT WASN'T ME!
Cronulla has been in the news this week thanks to a very brave local woman who rescued a trapped shark out of the local ocean swimming pool – much braver than me, I'd be getting out the water pronto!
Some great specials this month to enjoy and work on.
To view this months On Sale Now, please click here to download OSN 228 – October 2017.
Enjoy, Gabriele
Previous OSN listings can also be found below:
OSN 227 – September 2017     |     OSN 226 – August 2017     |     OSN 225 – July 2017