OSN 245 – MARCH 2019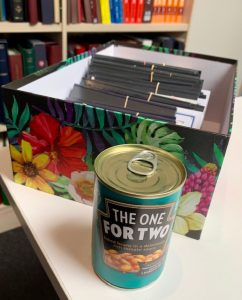 IT HAS RECENTLY BEEN/BEAN BOUGHT TO MY ATTENTION!
Due to the amazing quality stock and excellent prices constantly being offered and sold here, some of my valued clients have (like the photo above) have had to economise with their food purchases. While we all know beans are very good for you should you need to consider a more gentle payment plan, please let me know!
To view this months On Sale Now please click here to download OSN 245 – March 2019.
Enjoy, Gabriele
Previous OSN listings can also be found below:
OSN 244 – February 2019     |     OSN 243 – January 2019     |     OSN 242 – December 2018