OSN 240 – OCTOBER 2018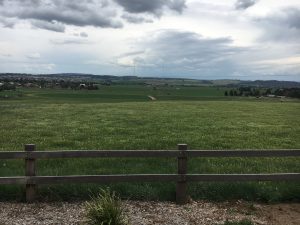 HAPPY RAINY DAYS!
This is a lovely time of year to work on your stamps. Wishing the rain also helps the farmers who are doing it tough. This is a photo my daughter took at a wedding venue in Bathurst on the weekend – on a good note it looks like they're getting some rain in parts of the Central West.
To view this months On Sale Now, please click here to download OSN 240 – October 2018.
Enjoy, Gabriele
Previous OSN listings can also be found below:
OSN 239 – September 2018     |     OSN 238 – August 2018     |     OSN 237 – July 2018