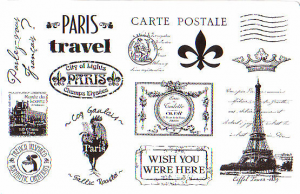 AU REVIOR – I'M ABOUT TO GO ON HOLIDAYS!
This is a very small list as I am about to take a well earned break in the UK and Europe. All orders placed by the Wednesday 19 August will be sent before I head off. I return from Wednesday 23 September with my daughter replying to any urgent emails in my absence.
Click here to view the latest specials on offer this month from Gabriele's.
Merci Beaucoup, Gabriele