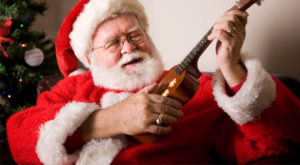 SANTA PUT AWAY THAT UKULELE – IT'S TIME TO DELIVER PRESENTS!
Just a little Christmas list for you to perhaps buy a last-minute gift for yourself!
The Gabriele's Team will be taking a break over Christmas/New Year, our last day in the office being Wednesday 21 December 2016, returning from Monday 9 January 2017.
From my family to yours wishing you all a very Merry Christmas. Thank you for your amazing support in 2016 and bring on much health and happiness in 2017 and beyond.
Click here to view the latest specials on offer this month from Gabriele's.
Enjoy, Gabriele