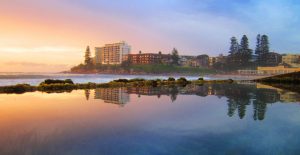 GREAT WEATHER FOR STAMPS AND BARGAINS!
We've been busy enjoying Cronulla's sunny blue skies this month (although don't those early mornings have some bite to them!)
This little list is full of brilliant value for money 1d Red KGV stamps and other items. So please be very quick as they will find new homes fast.
Click here to view the latest specials on offer this month from Gabriele's.
Enjoy, Gabriele