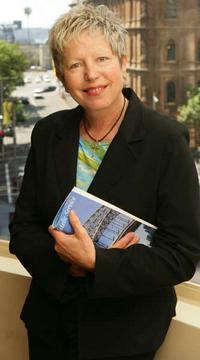 Below is a excerpt from Gabriele's Profile in the Business Day section of the Sydney Morning Herald, the full article can be found here.
A little girl's fascination for stamps has grown into a lucrative business.
'I've been collecting stamps since I was four," says Gabriele Woodbine, one of Australia's few female philatelists. It's a statement that needs some clarification, which she quickly volunteers.
"When I was four I went round to all the letterboxes in our street and stole the letters," she says. "I'd tear off the stamps and throw away the letters, including my neighbours' pension cheques. That's a true story and I've still got the scars to prove it."
No one knew why this little girl was so attracted to stamps. She offers one possibility. She was brought up by her mother and a stepfather (neither had any interest in stamps) but nearly 30 years later met her biological father. He was "a chronic collector", as she puts it.
Woodbine, too, is chronic. Even today she'll never throw away a stamp, despite its lack of value.
"I think it's a sin to throw away a stamp," she says.
Philately has traditionally been a male-dominated business and she's the only woman she knows of operating at the highest level. If you say "female Australian philatelist" to any of the other top players, they'll immediately mention her name.
Gabriele's Philatelic Service has been based in Sydney's CBD for 20 years but she's about to relocate to a more relaxed environment near her home in Cronulla. She caters to a range of selective, confidential clients. Stamps are now considered a part of most investment portfolios along with property, fine art, coins and wine. Her regular clients include doctors and lawyers but she now finds younger professionals are coming in. These are often money-market types, opting for stamps rather than shares. Now we know why.
For Woodbine, the joy of the business is in the research. She has become a kind of stamp detective, tracking down elusive items to fill the gaps in other people's collections. She will buy a rare stamp on spec if she feels one of her clients will want it. If they don't she will offer it around the network. She says she's never lost money on a stamp.