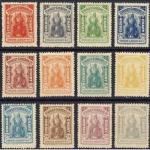 We are very excited and pleased to announce the launch of our brand new website, built with the support and expertise of Richard, Daniel and Jeevan @ Paisley Studios.
While bringing our site into the 21st century we've added some new and exciting features we hope will make your visit more enjoyable and interesting.
The new website includes new features including:
– Customer Testimonials.
– Stamp Accessories prices, including exclusive online offers.
– New Stamp Care, The Stamp Blog and News sections.
You are welcome to browse around to find out more about our products and services and please send us feedback or enquires through the "Contacts" page.
We hope you enjoy your visit to our new website and come back soon!
Gabriele